"Waiting On" Wednesday is a weekly event, hosted [at Breaking the Spine], that spotlights upcoming releases that we're eagerly anticipating."
This week's upcoming release is Sever by Lauren DeStefano!
Release date: February 12, 2013
From B&N:
Time is running out for Rhine in this conclusion to the New York Times bestselling Chemical Garden Trilogy.

With the clock ticking until the virus takes its toll, Rhine is desperate for answers. After enduring Vaughn's worst, Rhine finds an unlikely ally in his brother, an eccentric inventor named Reed. She takes refuge in his dilapidated house, though the people she left behind refuse to stay in the past. While Gabriel haunts Rhine's memories, Cecily is determined to be at Rhine's side, even if Linden's feelings are still caught between them.

Meanwhile, Rowan's growing involvement in an underground resistance compels Rhine to reach him before he does something that cannot be undone. But what she discovers along the way has alarming implications for her future—and about the past her parents never had the chance to explain.

In this breathtaking conclusion to Lauren DeStefano's Chemical Garden trilogy, everything Rhine knows to be true will be irrevocably shattered.
I cant wait for this one! I havent read Fever yet but it's sitting on my shelf calling to me. It'll be one of the next I read I'm sure.
Whats your waiting on pick!?

It's also WWW Wednesday!
To play along, just answer the following three (3) questions…

• What are you currently reading?

• What did you recently finish reading?

• What do you think you'll read next?
What did you recently finish reading?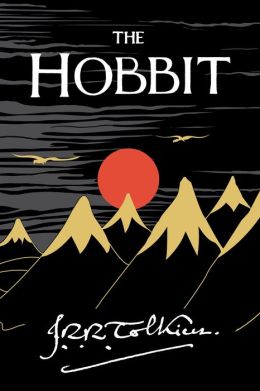 Just finished reading The Hobbit by J.R.R. Tolkein. Didnt love it but I can appreciate the history behind it and the great writing enough to want to read LotR.
What are you currently reading?
I'm currently reading The Perfect Hope by Nora Roberts. I've strayed away from romance a lot since I really started reading on a daily basis about five years back. I dont do the cheesy romances anymore after opening myself up to much deeper literature... like dystopian YA. Haha, I'm serious though. However, I am a Nora Roberts girl through and through. She is my hero because she turns a romance into so much more.
What do you think you'll be reading next?
Most likely one of these two books. Fever by Lauren DeStefano or Reached by Ally Condie. I'm not making any promises. It might not be one of these. But I've been itching to read Fever and I am dying to finish this Ally Condie trilogy. One of my goals this year is to finish up all the series I'm in the middle of anyway, so this is a start.
What have you been reading and are planning to read?