HAPPY TUESDAY!
Being the uber-book nerd you know me to be (and probably are yourselves), I actually don't watch too much TV. Usually, I sit down to watch specific shows I've gotten into (or decided to give a chance) then when I'm done, I pick up a book and start reading or do something else. I'm not one to sit around and flip through channels to find something to watch.
I also am not a huge fan of sitting down and dedicating 2+ hours of my life to a movie. However there are some movies I love and watch constantly when I need a pick-me-up or don't feel like doing anything else.
So being the TV/movie snob that I am, here are some of my favorite TV shows and movies:
A Game of Thrones
I'm in the middle of reading book 3 of A Song of Ice and Fire right now but I've watched the first three seasons of the show twice and soon I'll be making my second go-around on this last season. It's definitely my favorite show on TV right now!
Pretty Little Liars
Easily my second favorite show. I've been binge watching on Netflix to catch up with the current season (I'm in the middle of season 4 so I'm almost there!). Obsessed is the only word I can think to describe how I feel about this show. Ob. Sessed.
The Bachelor/Bachelorette
By the end of every season, I'm wondering why the hell I even like this show, but I've been watching for years and I can't seem to stop. I text my friends every Monday night from 8 to 10 p.m. about this show non-stop. It's like a sickness. An addiction. The first step to recovery is admitting you have a problem, right?
The Tonight Show starring Jimmy Fallon
I LOVE JIMMY FALLON. I just had to let that be known right from the start. I can't always watch his show every night but I record every episode and usually watch a few episodes at a time. He is seriously the funniest guy on TV right now. I love him and one day I hope to marry him. Seriously.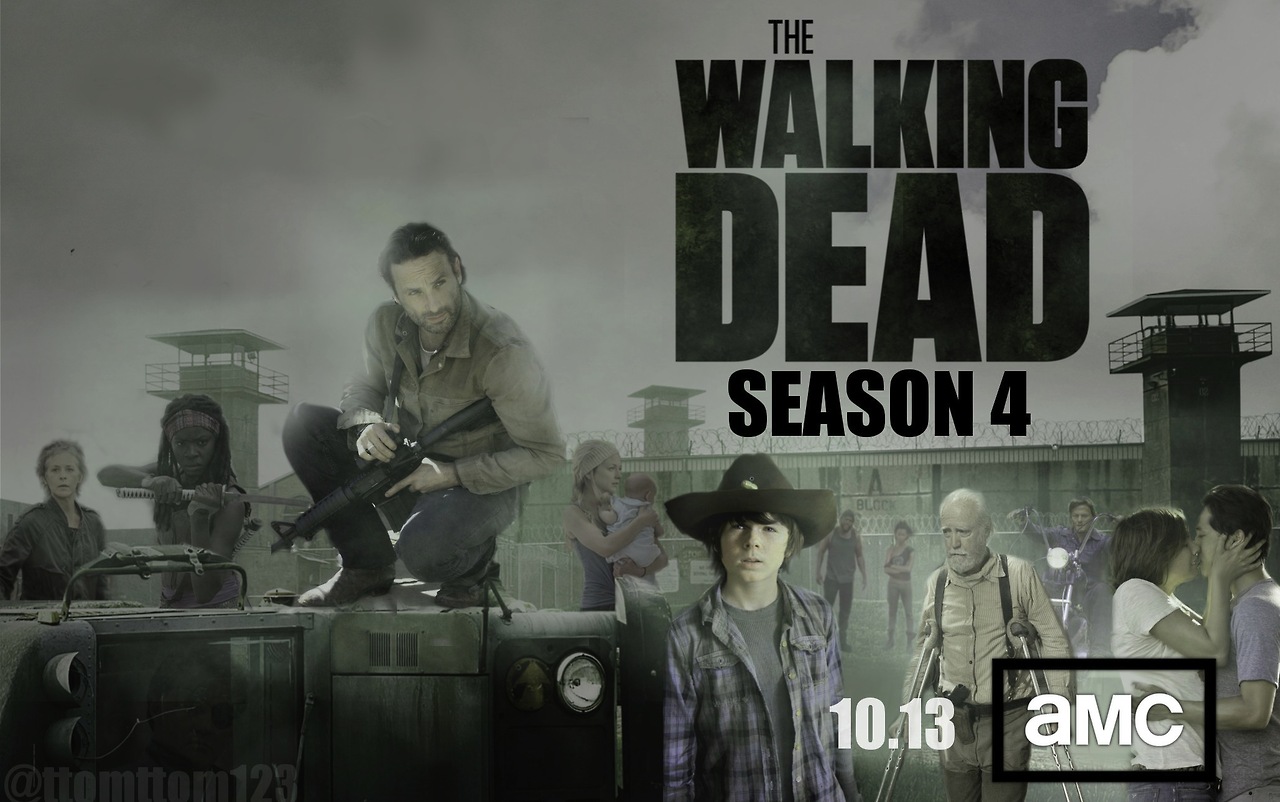 The Walking Dead
I'm actually a bit of a latecomer to the TWD phenomenon. I just started watching this on Netflix a few months ago and I'm somewhere in the beginning of season 3, I think. I am also a little obsessed with this show, though watching too many episodes in a row usually sends me to bed with nightmares. Sacrifices and all that. I want to check out the comics, I'm really interested in that! Anyone ever read them?
Deliver Us From Eva
Starring Gabrielle Union, LL Cool J, Megan Goode, etc. This is one of my favorite movies of all time. It's such a silly, stupid romantic comedy but I've watched it about a million times and I know most of the words. Also, LL Cool J. That's all.
Grease
I know almost every word to every song in this movie! It's the first movie I pick up when I'm feeling down or just blah and it always picks me right up. I mean, how can it not? Go Grease Lightning!
HP
I know, I know. Those of you who really know me are wondering how I let HP get so far down my list. Well, I of course like the books better than the movies so that's a little obvious, but I do love all of these movies (especially the first one and last one). I get into moods where all I want to do is watch HP. Thank the heavens for Harry Potter weekends on ABC Family!
A Little Princess
Love this movie! Another old favorite of mine that I love to sit down and watch for no reason.
Halloweentown
Well... make that any holiday movie. I love watching Halloween and Christmas movies especially: Halloweentown, Hocus Pocus, Rudolph the Red Nosed Reindeer, March of the Wooden Soldiers. I also really love crappy Christmas romance movies on Lifetime. Okay, so I'm not a movie connoisseur and I really like to watch awful movies - sue me.
What are your favorite TV shows and movies? Do you like more updated movies or are you like me and love watching old crappy stuff from your childhood?
Let's talk TV and movies today! :)
A.