I'm kind of disappointed with F&F lately. I feel like the topics just do not apply to me the past few weeks so I haven't participated, but I miss the fun of making new blogging friends, so even though I don't really have an answer for this one, I'll answer anyways: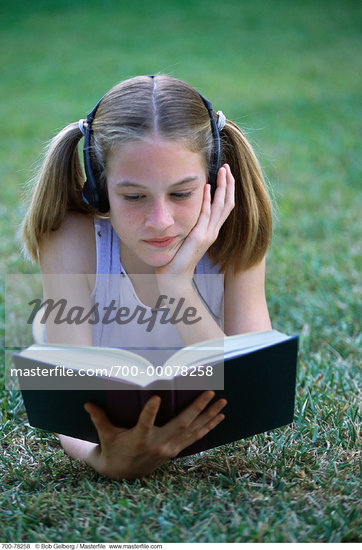 Q: Is
there a song that reminds you of a book? Or vice versa? What is the song & the book?
Now like I said, I don't really have an answer.

There really just aren't any songs that remind me of books or vice versa

. I thought long and hard about this, and the only time music ever comes into play for me in regard to literature is when I write. Now I don't write often and I've never finished anything, I do it more for fun than anything, but
I always like to play music when I write.
I never listen to anything in particular, but it helps get my creative juices flowing. Its funny now that I think about it, music and reading are one of the two most important creative outlets for me, yet I usually don't associate one with the other. Its always just one... and now I wonder why, haha. Music is a calming method and again, something I use to help my creativity. Reading is a journey, a getaway, and also a calming method when the real world is feeling too real. I guess I like to keep them exclusive of one another, so I don't get tired of either one.
I've read a few responses and seen people say they don't really associate music & books either, but not too many answers in the affirmative. I'd love to hear what songs you associate with your books? I am obsessed with (almost) any kind of music and it would be cool to listen to the songs you associate with books I've read or am reading.
Don't forget to let me know if you're following - leave a comment and I'll definitely follow back!!! :)
A.