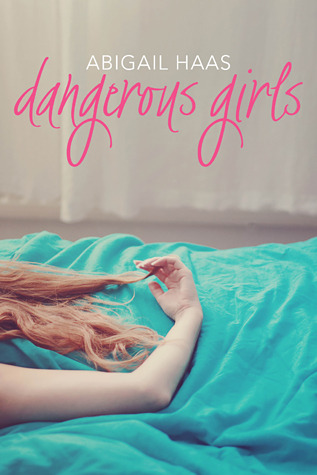 ISBN:
9781442486607
Format:
Paperback
Source:
Purchased
Series:
Stand alone
Released:
July, 2013
Length:
400 pp
Goodreads
|
B&N
SUMMARY
Paradise in Aruba quickly gets gruesome in this "ripped-from-the-headlines thriller (Kirkus Reviews)" with a twist that defies the imagination.
It's Spring Break of senior year. Anna, her boyfriend Tate, her best friend Elise, and a few other close friends are off to a debaucherous trip to Aruba that promises to be the time of their lives.
But when Elise is found brutally murdered, Anna finds herself trapped in a country not her own, fighting against vile and contemptuous accusations. As Anna sets out to find her friend's killer, she discovers harsh revelations about her friendships, the slippery nature of truth, and the ache of young love.
Awaiting the judge's decree, it becomes clear to Anna that everyone around her thinks she is not only guilty, but also dangerous. And when the whole story comes out, reality is more shocking than anyone could ever imagine...
REVIEW
Any book that can suck me in and keep me hooked until I finish the damn thing in one sitting - that's the kind of book I love. Minor flaws and all, this book was amazing.
Sadly, I've learned over the years that I am super naive when it comes to sinister, creep-tastic and intense books like this one. I never see the twists coming even when everyone else does! You can see by my Goodreads updates (below) that I didn't start to truly suspect something until more than halfway through the book, and even then I was all like "No, say it ain't so!". It also doesn't help my case that this story was like a fictional version of the real-life Amanda Knox/Italy thing a few years back. Obviously no one
really
knows what happened in the Amanda Knox story, though so HA. Thank you Abigail Haas (aka Abby McDonald) for giving me a satisfying fictional answer, though!
Still, my lack of ability to deduce the identity of the bad guy may have been the reason why I enjoyed
Dangerous Girls
so much - because the twist was (mostly) a shock when I read it. A creepy ass shock that may or may not have caused me to lose sleep the night I read it. Whatever, NBD.
For starters, Abigail Haas' writing is smart and engaging and I was hooked from the start. She built and fleshed out characters that I somehow sympathized with yet didn't trust as far as I could throw 'em. I especially loved the back and forth chapters from past to "present" that equal parts made things make much more sense but (intentionally, [I think]) confused the airwaves, too. Like I said - I just didn't know who to trust!
Dangerous Girls
was a wild ride from beginning to end and even if you're not a big dope like me and you can see the ending coming from a mile away, I think you will still find the truth to be rather disturbing and this to be quite a mind-blowing read.
And hey, if you've already read
Dangerous Girls
and are just checking this review out for kicks and giggles, maybe you should think about checking out
Dangerous Boys,
also by Haas. Equally disturbing but in such a weirder way. My review for that will be up in a few weeks.
THE BREAKDOWN
Have you read
Dangerous Girls
yet? I hope the answer is yes to that question because you're missing out if you haven't.
If perhaps you have not, pick it up soon! t's the perfect read a summer read (for you weirdos like me who like to go to the beach but stay out of the water). I'd love to know what you think if/when you read it!
A.